About Complete Foot Care Clinic
Complete Foot Care Clinic is a Pedortho Nurse/Pedorthist run clinic located at 595 Bradley Ave, London ON.
Our clinic is privately owned and operated, therefore not covered by OHIP. We are a preferred provider listed under several insurance companies. It is advisable to check your insurance coverage.
We help maintain and improve mobility by assessing an individual's gait, feet, footwear by providing custom orthotics, custom shoes, compression socks, orthopaedic footwear, and nursing foot care. Each patient is different and therefore needs individualized foot care and support. Our experts will perform a proper assessment and make sure you are getting the products and support you need.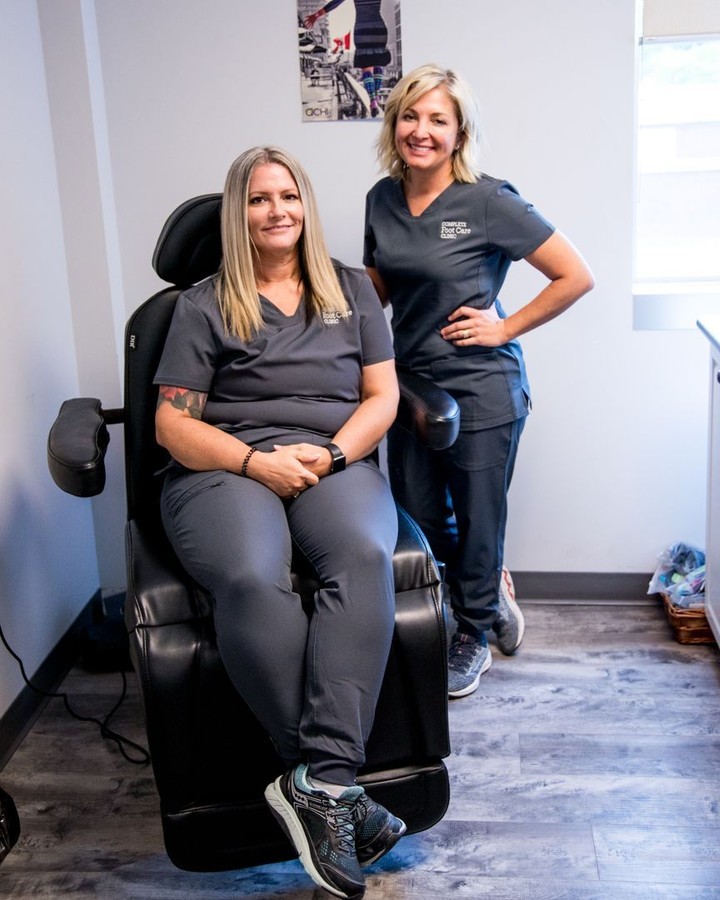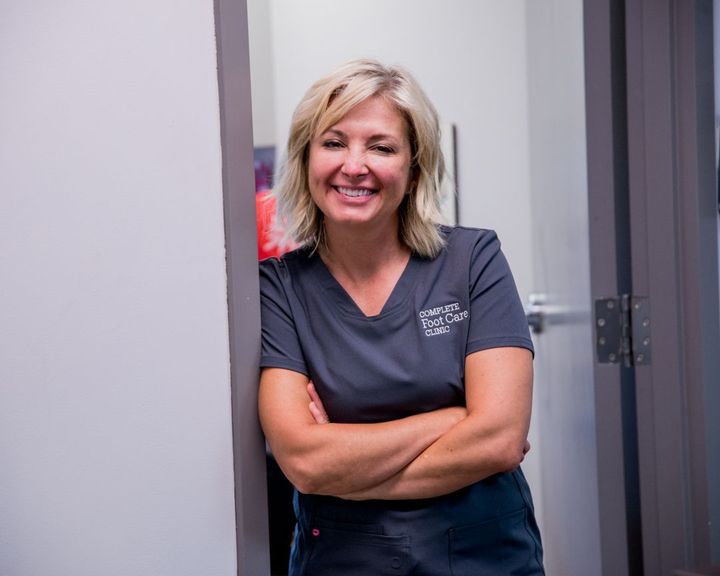 Registered Nurse / B.Sc. HUMAN KINETICS / C.Ped.(C) / Podortho® Nurse
Lisa graduated from the University of Guelph with a Bachelor of Science, Human Kinetics Program in 1999. She was then employed at a pedorthic business. Lisa graduated from Fanshawe College with her Nursing diploma and obtained her license with the College of Nurses of Ontario as a Registered Nurse in 2002 as well as graduating from the College of Pedorthics of Canada. Lisa continued her career in nursing for ten years working in the specialty area of emergency nursing at London Health Sciences Centre. She then fulfilled her apprenticeship hours to become a Certified Pedorthist and is now the proud owner of Complete Foot Care Clinic in London, Ontario established in 2012. Lisa wanted to further her education and training to specialize in the area of Nursing foot and lower limb care and obtained post graduate education and skilled training with Feet for Life School of Podortho Nursing where she is now a proud member of OPNA. Whether it's footwear, footcare, compression socks, braces or custom orthotics, Lisa strives to keep people mobile and comfortable.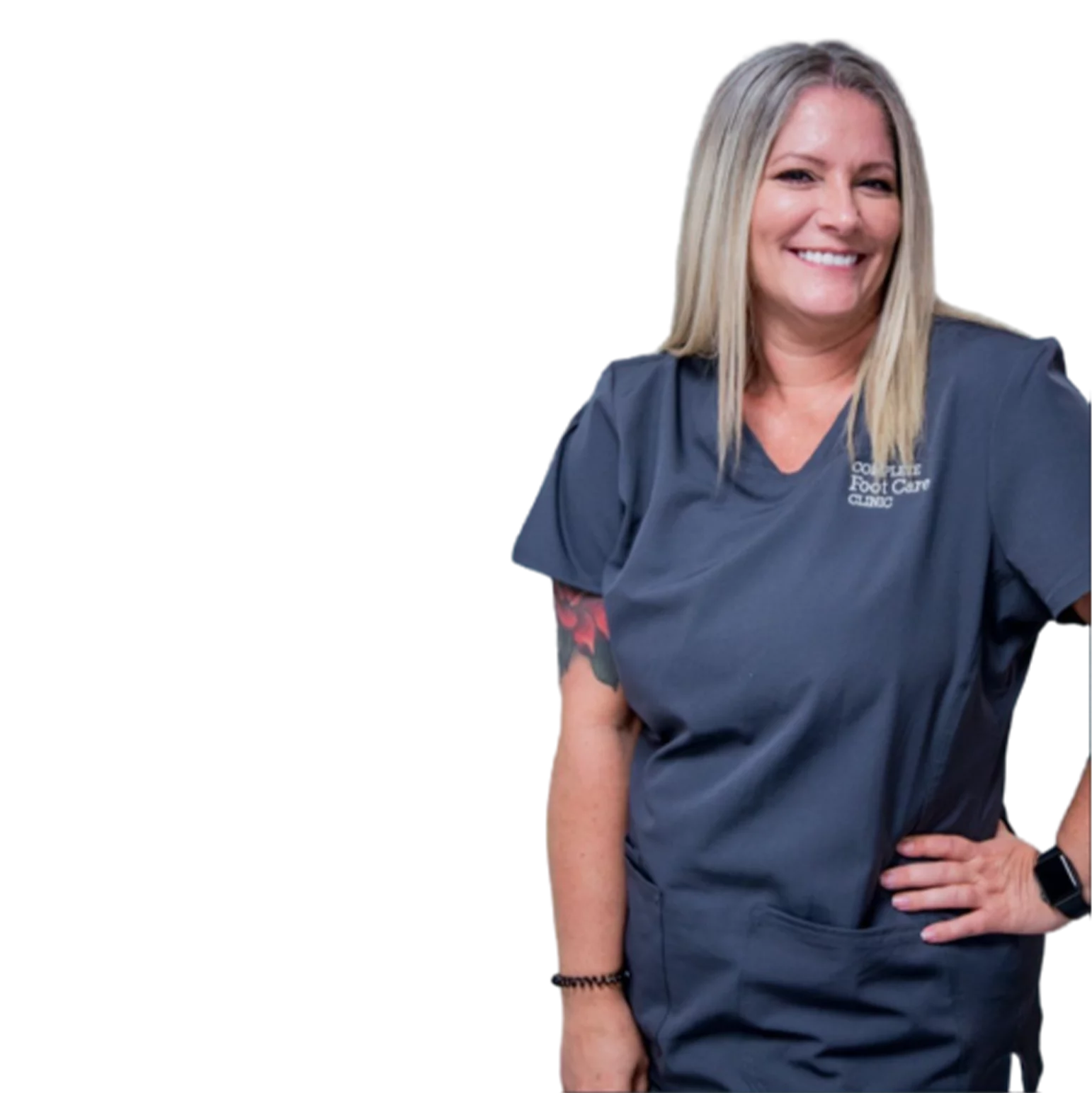 Jessica is originally from Toronto and grew up in Parry Sound.  She graduated from high school and continued her education as a medical office assistant.  Jessica worked in the hospital lab for the better part of her career as lab secretary/lab aide where she did all the administrative work as well as assisting in Pathology and doing daily patient blood draws.  In her spare time she enjoys cooking and reading.  Jessica is a big football and hockey fan so you can always find her taking in a game!
Here at Complete Foot Care Clinic we perform an initial assessment to see what you need. Everyone is different, therefore we make custom orthotics based on your specific needs. We can treat:
So after I bougt shoes for my self less than a year ago, I have gone back, this time with both my parents to get them sandles for themselves. They love the support their new sandles provides their feet.
Lisa is very professional and she made me feel comfortable through the entire process. Prices are reasonable and she tries to help her clients as much as possible. I like that she keeps in touch with you to make sure you're making progress. I recommend this clinic to all my friends!
I needed professional looking shoes to wear with my daily office attire. I told Lisa exactly what I was looking for. She showed me several pairs of shoes to pick from and when I picked the pair I liked she gave me a great discount on it. I have been wearing these shoes for a month now and have been so pleased with them. Very comfortable with great support. I will be getting my next pair of shoes from her again. My feet thank you! 🙂